How Clipping Path Services Help Enhance Jewelry Photography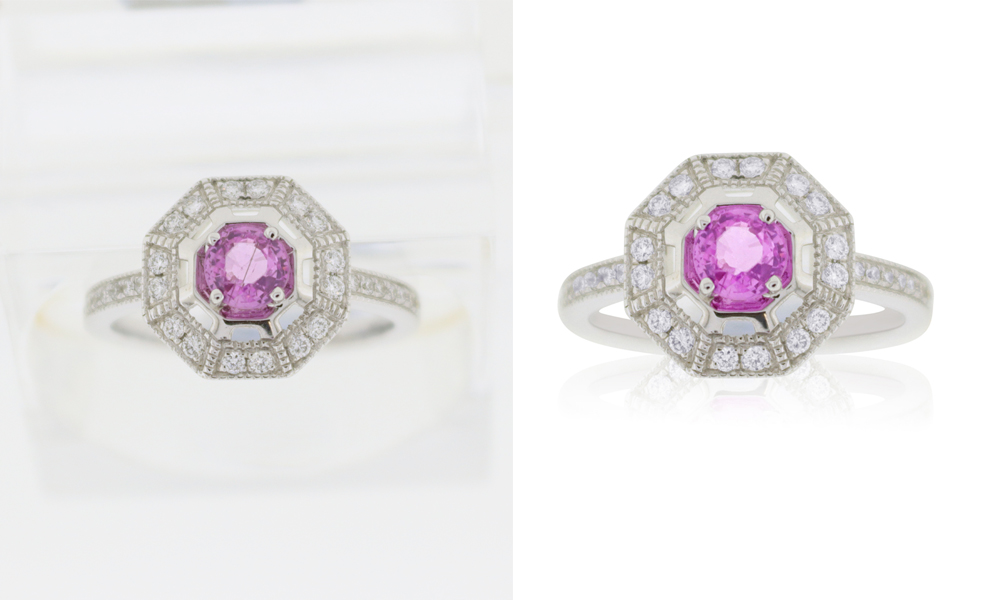 Among the many services for photographers that digital studios provide, clipping path service are popular with professional photographers, and for good reason. While we will discuss more about how photo clipping service helps photographers produce images where the background can easily be manipulated; an important point to make here is that photo manipulation of any kind is best left to expert digital artists working at digital studios. They have a suite of photo editing software and the skills In using the software to produce the desired output. Now let us look at a couple of ways image clipping services and image masking services benefit jewelry photographers.
Remove Background from Image
An example of this could be when you have photographed the jewelry with a white background but your client needs a black one. Once you send the image to the digital studio offering clipping path services, the image of the jewelry is separated by drawing a clipping path, from the existing background, then the background is added as desired and your image is ready to be delivered. This is a simple illustration of a photo clipping service.
Jewelry is often intricately designed, making clipping path complexity high. Here, image masking services come to the rescue. The digital artist uses photo masking tools like the pen tool or other color separation technique to demarcate the complex outline of the jewelry and remove the background.
Remove Shadow and Add Reflection
If your client wants to display the jewelry with reflection, but it casts a shadow in the photo clicked by you, relax! The digital studio's photo clipping service or photo masking service will ensure that the shadow is removed. Once this is done, the digital artist can add reflection to the piece of jewelry as required. Jewelers, premium watch companies or jewelry designers building their portfolio often demand that items like rings, earrings and crystal studded watches must sparkle to convey elegance. Digital studios can help you with their image clipping services which help remove the existing background and replace with a relevant one.
Jewelry photo masking service is needed not only by jewelry photographers but also by jewelry designers, catalog publishers, advertising agencies and premium watch companies. If you want to portray jewelry with a view to getting the best return on investment, hiring a digital studio for clipping path services is a commercially sensible move to make.
Background Changer is a digital graphics service provider that offers high quality jewelry clipping path services to photographers at affordable rates.