Best Wedding Photography Techniques For Beginner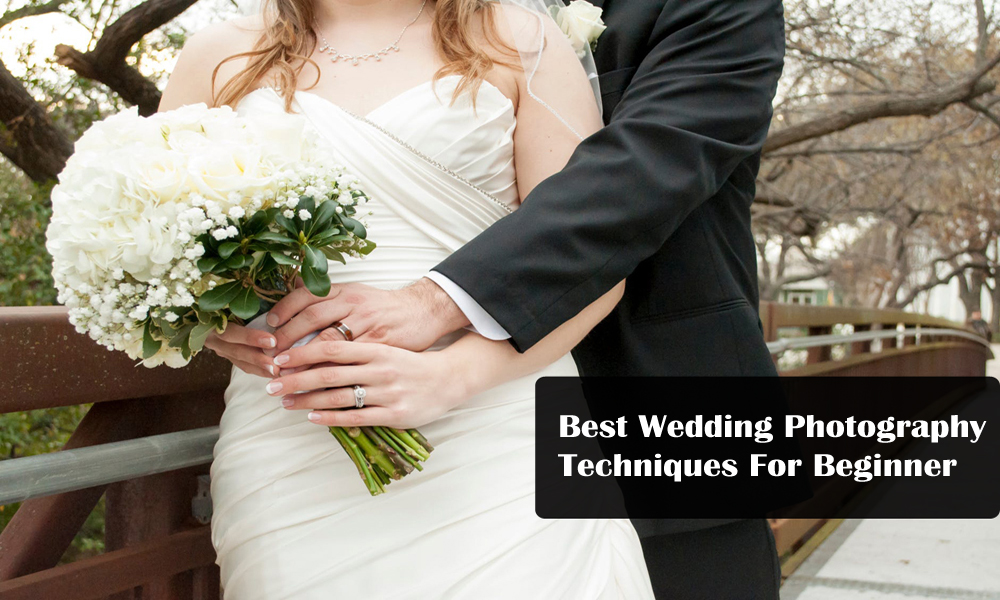 Best Wedding Photography Techniques– Have you ever been in a position like this: Entering a new world of photography and got an offer for the first time photographing a wedding? In the heart must feel a little confused and looking for tips on how to capture a moment that marriage is so sacred and important for the wedding couple. This article is a continuation of the article you are looking for wedding photography techniques. Jika technical explanation, then you will not find it in this article, we will assume that you already understand the basics of photography like the concept of exposure triangle, base composition, and others.
Learn How to Manipulate Light.
The ability to reflect or scatter (diffuse) light flash is key in Wedding Photography. you will definitely see a lot of weddings in the building's lower lighting conditions, if you are allowed to be use flash (some places like the church does not allow) see if it is possible to reflect light flash into the ceiling? (remember that the reflected light flash on the wall with colored surface will change the color of your photograph), or consider also using flash light diffuser to be softer. The building does not allow the use of wedding flash? then you at least use a fast lens with a wide aperture or raise the ISO setting. A lens that features image stabilization (IS / VR) would be helpful.
Use RAW format
Most photographers would feel not having enough time to use the RAW format, since it took a longer process in post-shoot, but the wedding happens once in a lifetime and RAW would be very useful because it has a higher flexibility in manipulating the image after shooting. Wedding Event sometimes has the feel of lighting the 'tricky', therefore RAW is a good choice to manipulate exposure and white balance using the software.
Check your pictures result at the reception
One of the advantages of digital photography is the readiness of the media. Some photographers even always carry a notebook or laptop at the wedding reception. They look back and make a slideshow, and play during weeknights.
Consider the use of background images.
One of the challenges in Wedding Photography is everyone constantly moving to and fro, and this means the background image you will also be changing is not it? Ideally looking for a shady BG, neat and no elements of objects that can steal the attention of connoisseurs of wedding photos.
Do not throw away bad pictures
One of the advantages of digital photography is the ease of reviewing the photos we've taken, we can delete the photos people are considered ugly. you need to remember that, in the future photo-crop or can be manipulated to give the impression of art or abstract, and can be added to the wedding album.
Changing perspective
Strive for a little creative with your shots-shots. Indeed, in later photos in the album will be a formal photographs or formal poses, but be sure to insert your photos with the shooting angle from below, above, with a wide angle and others.
Fill Flash
When shooting outdoors on time after the wedding or during the photo shoot, you probably should still bring your flash, and use fill flash techniques. Set flash power or power to one or two stops to avoid too blow-out, but the fill flash is a must when the conditions are backlit subjects (exposed to light from behind) or on the time of day that will cause a lot of strong shadows.
Continuous Shooting Mode
Camera with shooting features in a large number at one time would be very useful at the wedding, if your camera supports this feature, use it. Sometimes the second photo from the photo sequence is the best photo, because they seemed to relax and have adapted to the moment.
Expect the unexpected
Perfect plan was the practice could be an error, but mistakes can be the perfect moment at weddings. There are so many errors that can occur during the wedding, like a ring stuck and hard to find, it rains when the reception ends and others.
Moments like this will certainly cause a panic, but moments like these that can create unforgettable memories. Try to capture the moment, and you will get funny pictures that make them laugh.
Have fun
Wedding or wedding is a celebration, and celebrations should be fun is not it? The more you feel good as a photographer, then trust me you will be more relaxed when photographed.